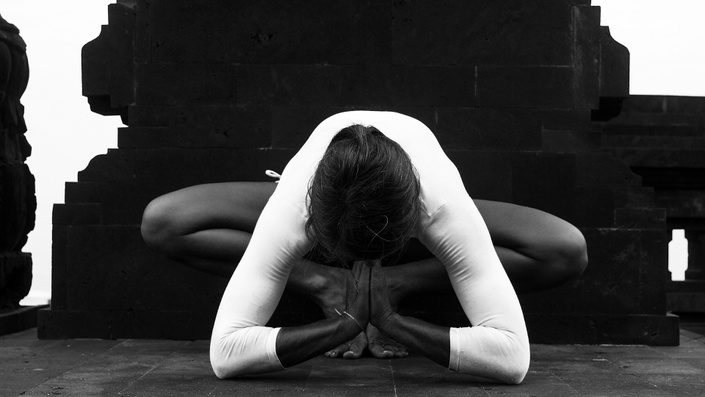 The Fully Embodied Yoga Program
A 6 month program to heal your mental and emotional struggles and return to wholeness.
Imagine getting to know yourself – sober, alone and naked – and learning to deeply love and honor this version of you.
Imagine waking up each day knowing just how sacred and special you are, and therefore making very different choices for yourself and your life. Imagine feeling deeply content – peaceful, at ease, in flow, accepting. And if you are a parent, imagine your kids seeing this new empowered you.
THE TRUTH IS : SOMETIMES WE NEED A RESET.
Life has been hard. Its been really hard. There comes a point you must make a choice to accept what is and move on towards what you are here for. If you feel stuck or are having a hard time getting out of your mental and emotional struggles, this intimate 6 month deep dive will help you to start moving in the right direction again - towards purpose and contentment.
The Fully Embodied Yoga Program
Starting March 22, We will be offering a 6 month Ayurveda and Yoga program guiding curious spiritual seekers into their humanness: physically, mentally, emotionally, unconscious beliefs, and intuitively. We will look through all the layers of ourself with an array of different lenses – astrology, ayurveda, meditation and yoga- to clear crystal clear on on who and what you actually are - a soul.
Through the program you will get to know yourself in a whole new way, the yogis way. You will create your own healthy rituals to heal your struggles and return back to the peace and ease that lives when you are purposefully and soulfully living.
SOMETIMES WE NEED A LITTLE DISCIPLINE with a bit of guidance to realign our lives to what we want. All big transformations take many little steps.
You are not your mind. You are not your thoughts. You are not your emotions.
You are not even your deepest beliefs. You are something magical beneath all this.
You are a soul.
Yoga + Meditation + Ayurveda + Astrology

This program will use a mixture of Yoga, Meditation, Ayurveda, and Astrology to show you a new and more realistic version of yourself.
The intention of this program is to give you many different shades of sunglasses to look at yourself. We will be using practices and rituals and connecting them to your needs.
When this happens you start to become the compassionate love, peace and calm you so naturally desire. Essentially, you learn to meet your own needs - for each of the major systems of your humanness.
Marieke is well versed in the ancient life science of Ayurveda, Tantric Yoga, and Mindfulness Meditation. She considers is the path an essential key that helped her to unlock her health and wellbeing. She will bring her expertise in these subjects into our program to show us how to use them specifically for our particular makeup.
Kori, a lifelong yoga and meditation teacher, has found a similar sense of self-empowerment recently through the study of astrology and by getting to know her natal birth chart. Over the course of our time together, you will learn what the stars have to say about you and the impression they left on you the moment you were born. Kori will explain your natal astrology chart to you, and walk you through the cosmic calendar during the Astro gatherings each month. This will help you start to see just how incredibly special you are.
This program is grounded in the 8 steps of yoga and with a strong focus on meditation. You will gain a use-able understanding of Yoga, Meditation, Ayurveda and Astrology in this program. It is truly a one-of-a-kind experience we cant wait to take you along on.
Together we will dive deep
mentally and emotionally heal
so we can touch back into magic.
WHO IS THIS PROGRAM FOR:
You can use this course to become a better yoga teacher, or simply learn to be your own guru. In the final month of the program, Virgo Season, you will create your own rituals and learn how to take this program and teach yoga in a whole new approach. (Its all so serendipitously planned from the stars, I cant wait to share this with you).
For those new to Yoga, Meditation, Ayurveda, Astrology and holistic self healing, this program will fulfill and satisfy wanting to understand how the body, the mind and the soul actually work. You will learn how to actually integrate it and use it to heal yourself and make yourself happier.
Ultimately, You will learn what rituals and practices are negotiable for you and which simply are not.
...
WHO WILL BE RUNNING THIS PROGRAM: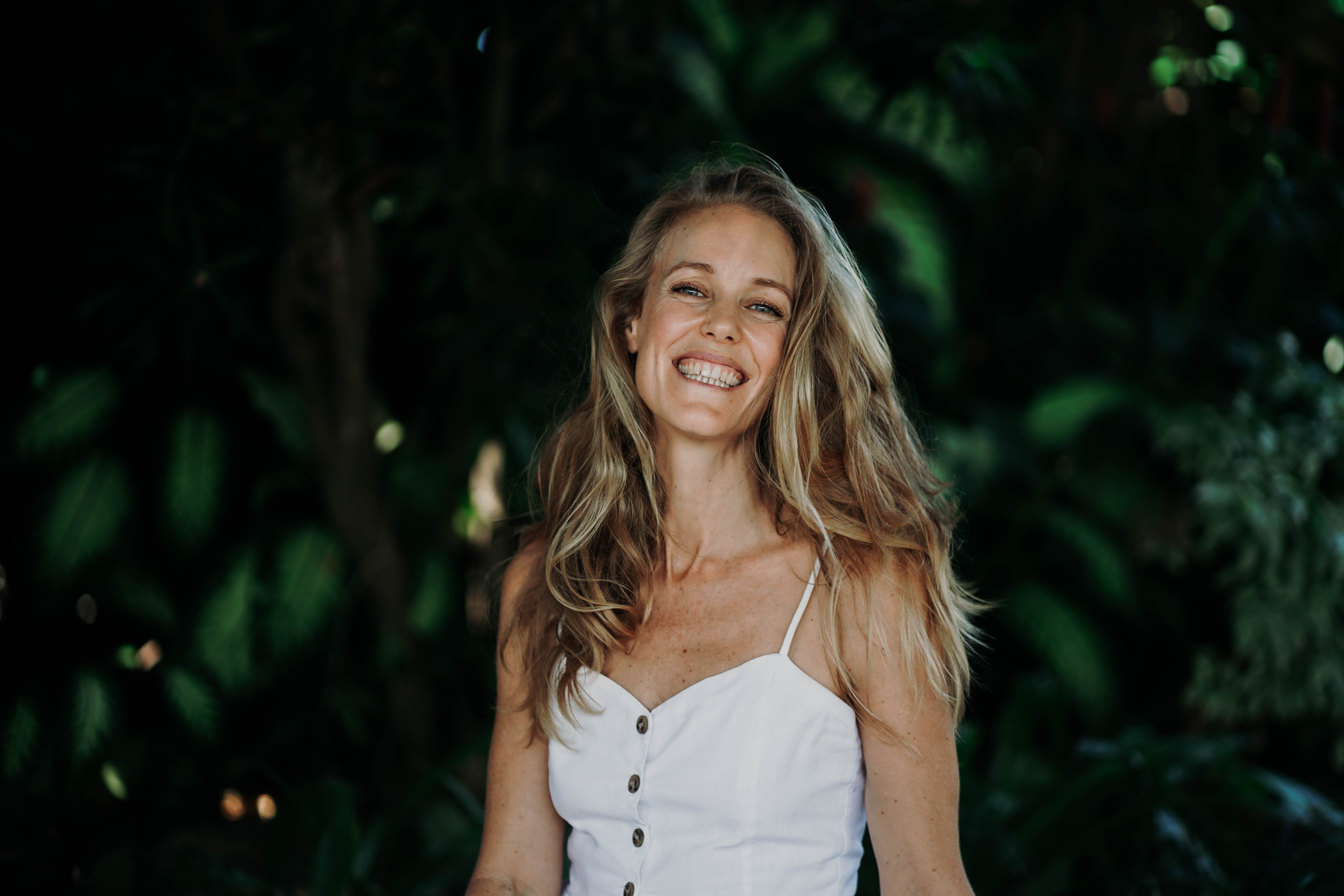 Marieka Kouwnhoven | Ayurvedic Practitioner + Tantric Yoga Teacher
Marieke has been immersed in a variety of spiritual practices for over 15 years, but found her true calling in using all aspects of Yoga, Ayurveda and Tantra to guide people back home to themselves. She has the gift to translate ancient wisdom to practical tools that we can use in our modern life. She is a certified Ayurvedic Practitioner, Yoga & Tantra Teacher, Health Coach and trained in many body-and energy based healing modalities.
Marieke has the ability to naturally inspire a deeper understanding of the flow of energy, movement and mindful connection. In her work she emphasizes on becoming more subtle, more open – so you are able to hear your inner voice and access the wisdom of the body that is always already there.
After traveling the world as an Ayurvedic Practitioner and Yoga Teacher, Marieke now lives in Bali together with her 5-year old son. She is currently being initiated into becoming a vehicle to facilitate safe but powerful Kundalini Awakenings through energetic transmission.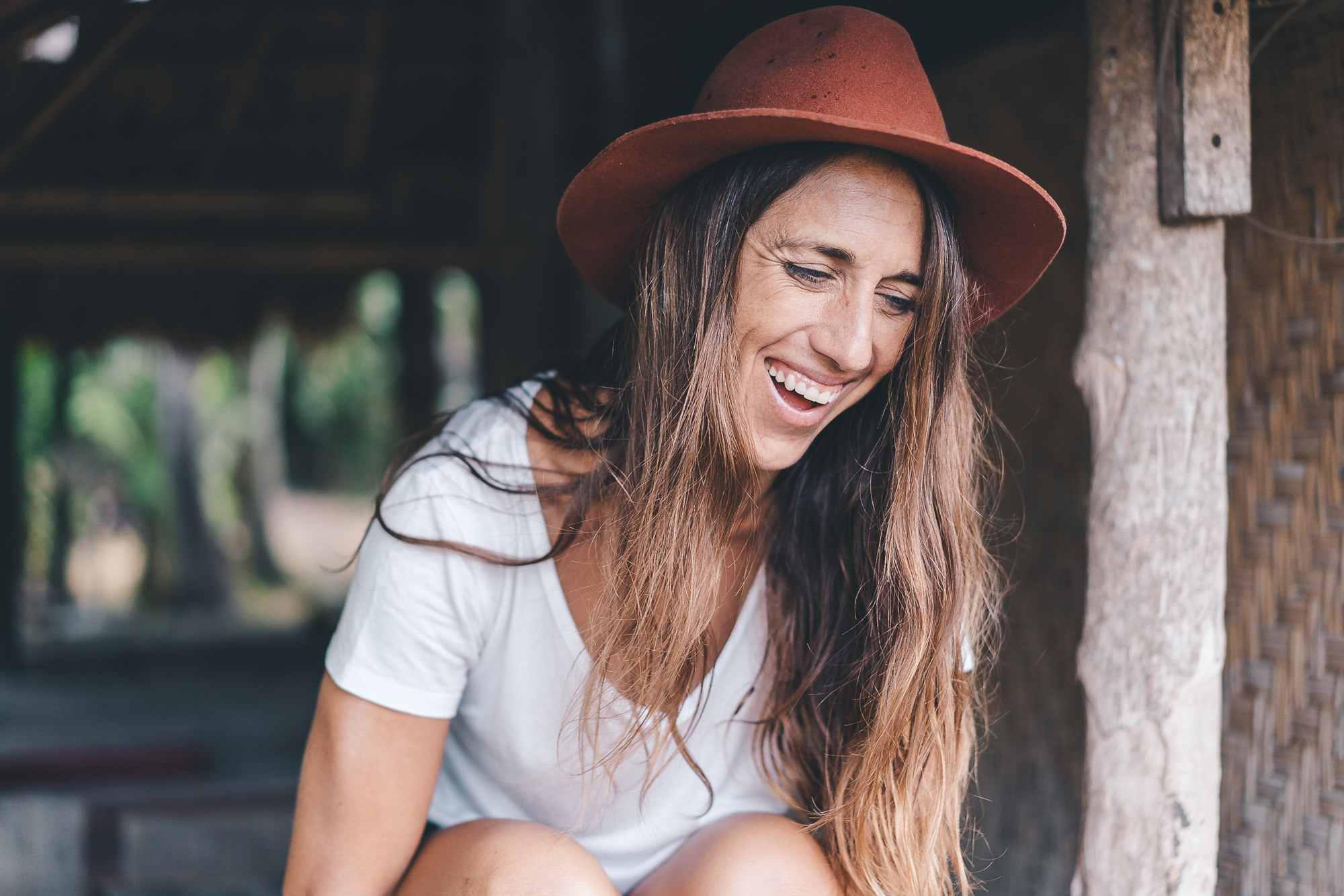 Kori Hahn | Yoga + Meditation teacher + author of Rituals of the Soul
Kori Hahn is Yoga teacher, author of Rituals of the Soul, and founder of the Santosha Society, a community place for learning to live life with more "santosha" (contentment). Kori is a passionate yogi with over 20 years of yoga training and experience, Yoga Alliance Certified Yoga Instructor and a Government of India certified Ayurvedic Massage Therapist. Kori is now based in Sri Lanka, writing and teaching virtually after 5 years of teaching around the world.
Kori's teaching style has been influenced by her training and personal practices in Ashtanga Yoga, Yin Yoga, Integrative Restoration Method of Yoga Nidra, Vipassana Meditation, Bali Usada Healing Meditation, Tibetan Buddhism, Psychology, Astrology, Hinduism, and Ayurveda.
Kori currently lives in Sri Lanka with her 5 year old son, Kona. She is eagerly anticipating this particular upcoming program because she yearns for the connection and support of an inspiring likeminded community, which she knows this training will bring together.
We cant wait to spend time with you. This is going to be good, really good.
What will you receive when you join The Embodied Yoga Program:
✔ 6 x 90min live group calls with Kori to explore yoga, astrology and healing through a multitude of angles and enjoy a safe space with other powerful women
✔ 6 Live Ayurvedic Workshops with Marieke to give you a multi-layered perspective on becoming your own healer by understanding the law of nature
✔12 themed yoga classes to explore and embody the concepts that you are learning
✔ 12 guided meditations to go deeper into your practice, relax your nervous system and help you reprogram your subconscious mind
✔ Weekly live Q&A sessions with Marieke or Kori
✔ 6 Full or New Moon Sister Circles
✔ Personal 90 min Ayurvedic Consultation with Marieke, to discover your dosha and get personalized guidance and told to find balance for your unique constitution
✔ Full 30 min Astrology consultation and natal chart reading with Kori, to see how this influences your behaviors and struggles and adapt practices and rituals to support you cosmically.
✔ Bonus material on feminine embodiment practices, tantric tools, and sacred rituals
✔ Access to lots of pre-recorded teaching material (the program will be comprised of both pre-recorded and live experiences)
✔ Worksheets with powerful guidance and journaling prompts to uncover any patterns that are no longer aligned with being your most embodied self
✔ Downloadable practices so that you can come back to those practices for the rest of your lifet
✔ Access to a private Facebook group where you can share about your experience and reach out to other women for support.
✔ 1 x in-depth questionnaire before the program to get very clear on where you're at and what you want to experience.
✔ 1 x very intentionally designed questionnaire at the end of the program to reflect upon and integrate your transformation
✔ Access to the call recordings and program material for at least one year
WHEN | STARTING DATE:
It's also worth noting that we will be starting this program at the beginning of the zodiac calendar, March 22. Not long now!
If you are ready to feel SUPPORTED and CONNECTED and LOVED,
Join the waitlist and get ready to see yourself for who you truly are, the greatest gift you can give yourself and this world.
Frequently Asked Questions
When does the course start and finish?
The course will begin March 22 and run until September 22, beginning at the start of the zodiac year.
How long do I have access to the course? Will Lives be available later?
You will have access to the content and videos of this program for at least a year after completetion. The Live Calls will be recorded and available to watch at a later date.
What if I am unhappy with the course?
We would never want you to be unhappy! If you are unsatisfied with your purchase, contact us in the first 21 days and we will give you a full refund.
This course is closed for enrollment.