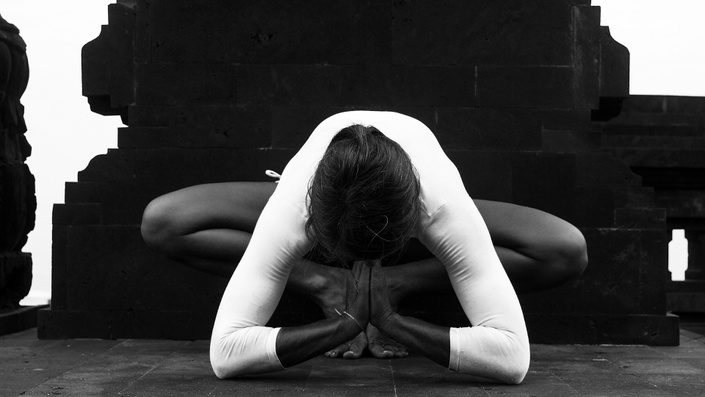 Self-Healer's Yearly Membership Program
12 months of Healing Yourself with Yoga, Ayurveda, Astrology and more.
Enroll in Course
Imagine waking up each day knowing just how sacred and special you are, and therefore making very different choices for yourself and your life. Imagine feeling deeply content – peaceful, at ease, in flow, accepting. And if you are a parent, imagine your kids seeing this new empowered you.

THE TRUTH IS : SOMETIMES WE NEED A RESET.
Life has been hard. Its been really hard. Mental and emotional struggles are at an all time high. People are cracking left and right. Moms are more exhausted than they have ever been. And money worries are on everyones mind.
There comes a point you draw a line in the sand and stop stressing and start over-nurturing yourself. Make a bold stand to feel more peaceful. Step up to the plate to honor, inspire and love you.
Together we will take the time to calm your nervous system, soften the thinking mind, fill your body with love and compassion, and study subjects concerning the soul.
That time is now. Let's inspire your life from the inside out!
If you feel stuck, are ready to live a healthier routine and/or want to have a better understanding into the world of holistic self-healing, this 6 month deep dive will help you to start moving in the direction of motivation and inspiration again - towards purpose and contentment. Towards whatever it is you want to see for yourself.
Grab that dream you see for yourself, and jump into this intimate program for *deep connection*
This 12 Month Holistic Self healing Membership Program will use the sciences of Yoga, Ayurveda and Astrology to dive deeper into the spiritual center. We will observe, love, and heal all the layers of your humanness: physically, mentally, emotionally, unconscious beliefs, and intuitively. Using an array of different tools and rituals (from Astrology, Ayurveda, Meditation, Tantra and Yoga) to see crystal clear who and what you actually are and want for yourself.
You are a very special and sacred soul. You really must realize this!
In this program, You will get to know yourself in a whole new way. Then, you will build a whole new tool box for yourself, with a new personalized set of rituals to navigate the struggles you most often face and other rituals for guiding you back to the peace and ease you desire for yourself.
Naturally, you will find your own inner stream of intuition flowing steady within you along the way. Ah-ha!
SOMETIMES WE NEED A LITTLE DISCIPLINE with a bit of guidance to realign our lives to what we want. All big transformations take many little steps. One of the most powerful things we can do in our lives is make dreams and then fight all our own limiting beliefs to achieve them. Not to prove anything to the outer world, but to prove how powerful we are to ourselves.
This is the ultimate form of self-respect and self-love. This is the yogic path.
You are not your mind. You are not your thoughts.
You are not your emotions.
You are not even your deepest beliefs. You are something magical beneath all this.
You are a soul.
Yoga + Meditation + Ayurveda + Astrology

This program will use a mixture of Yoga, Meditation, Ayurveda, Astrology and Tantra to show you a more soulful, cared for version of yourself.
The intention of this program is to give you many different shades of sunglasses to look at yourself. We will be using practices and rituals and connecting them to your needs. Essentially, you learn to meet your own needs using these holistic means. Hence, holistic healing. Its a big subject I know, we got you!
Marieke is a teacher of Ayurveda, Tantric Yoga, and Mindfulness Meditation. She considers Ayurveda "the essential key that helped her to unlock her own health and wellbeing" (and recently, mine too when my hormones were all wacked out!). Gentle and powerful, Marieke has a magical way of guiding her students to balance, in fact, I believe it to be her superpower.
Kori is a 20 year yoga and meditation student who recently started integrating astrology into her practices (sadhana). By learning about her own natal birth chart, she feels she found a confidence to finally do and be exactly who she is. Over the course of our time together, you will learn what the stars have to say about you and the impression they left on you the moment you were born. Kori will explain your natal astrology chart to you, and walk you through the cosmic calendar during the Astro gatherings each month. This astrology aspect of this course will help you start to see just how incredibly special you are. Most of the astrology will be weaved into our weekly yoga classes and meditations.
Not only will you will gain a personalized deep dive into Yoga, Meditation, Ayurveda and Astrology in this program, but during our final month together you will see how you can use this knowledge to help and serve others also.
It is truly a one-of-a-kind experience and we cant wait to take you along on.

The Time is Now.
This is the time to plant your seeds! Spring equinox (March 20) and the start of the astrological calendar with Aries (March 22) is now! This is the time for resolutions and really inspiring your life with light. But, this is also the most auspicious time to start a new YOU program. Let me explain.
Understanding the ASTRO timing of this course:
From March 22 until April 19, it is Aries Season, time for a fresh start. imagine a firecracker jumping out of winter, fiery and motivated. This is the ultimate initiator – that's why we are starting:
HERE AND NOW.
This month you will learn about the Ayurvedic concept of PITTA, fire, digestion in Ayurveda,
a strong Yogic intention to "get through the burn and create immense space for our new beginnings."
An ACTIVE Aries bang! Think dynamic dancing and sweaty vinyasas.
From April 20 - May 20, as the slow moving earth vibes of Taurus take over the skies, this is the time to do things that feel good, deeply relaxing and comfortable:
You will learn about the Ayurvedic concept of KAPHA,
while learning the most nourishing, DEEP RELAXATION practices that we all need to know.
Think Yoga Nidra and Yin Yoga.
When the sun moves into Gemini (May 21 – June 20), a rather busy minded time of year, we will use that mercurial knowledge power:
Learn about ASTROLOGY by relaxing, with a zodiac specific yoga nidra to guide you through each of the moons phase, easy peasy - sleepy cosmic vibes will feel super good i assure you.
Marieke will teach us about the ayurvedic VATA ENERGY,
Together we will explore how this airy energy shows up in our lives and connects us to our hearts with a strong journaling practice.
As the moon shifts into Cancer (June 21 – July 22), we will:
explore the EMOTIONAL REALM of ourselves.
This month will be focused on boundaries, emotional regulation and how to return to self in wholeness.
We must learn to process emotions if we want to be free from our reactions to them.
Learn how to use Yin Yoga.
Once the watery flows have moved on, we will warm into fiery energy of Leo (July 23 – Aug 22) like a Phoenix Rising into the world. This is the time to tap into:
the esoteric practices of TANTRA and FEMININE SACREDNESS.
Create a yogic intention to invoke more CONFIDENCE, SELF WORTH and SELF-POWER, especially around our creations/art/services and the way we live our lives.
In yoga, Think lioness power.
The earth sign of Virgo (Aug 23- Sept 22) is begging you to create a healthy lifestyle routine that works to manifest the greatest you. It is time to:
create YOUR SOUL RITUALS,
Tap into your superhero | Inner Guru.
Virgo wants to write a routine for you to walk away with.
As we move into airey and expressive Libra season, we aim to find the balance between our inner and outer worlds through self-expression:
Dive into codependency and the Spirituality of relationships.
explore ways of self-expression - writing, dancing, art therapy.
finding balance and harmony within ourselves.
Transformative Breathwork Session
The deep water sign of Scorpio (Aug 23- Sept 22) is begging you to dive deep to transform your inner wounds:
Workshops on sex, tantra, and creating deep self-worth through our traumas.
Learn about goddess Durga/ Kali and start to understand the darkness of healing.
Kundalini Activation Transmission Session.
Fiery Sagittarius (Nov 22 - Dec 21) is ready for newness - and wants to dive into new understandings
The Basics of Hindu Mythology
Create an alter with meaning.
Understanding the big picture of your purpose.
From (Aug 23- Sept 22) we will ground into earthy Capricorn, reconnecting with the steps needed to get to where we want. reconnecting with what you want to manifest and how:
Workshop on The Manifestation of Yoga.
Manifestation Meditation Month.
Grounding Yoga Sessions for longevity.
One-of-a-kind Aquarius (Jan 20- Feb 18), teaches us how to draw outside the lines and to tap into our very unique selves.
Sitar and Sadhana Workshop - music and yoga nidra.
Yoga with Music, Art, Creativity, and the beauty of humanity.
The last sign of the zodiac is all about surrendering what didn't work on this round of the cycle and dreaming for what you want in the next. Pisces (Feb 19 - March 20) is the dreamer, so this is exactly what we will dive into:
Dream Clarity Workshop and Meditations.
Letting Go and Surrendering Yoga and Meditation.
Together we will dive deep
mentally and emotionally heal
so we can touch back into magic.
WHO IS THIS PROGRAM FOR:
For those new to Yoga, Meditation, Ayurveda, Astrology and holistic self healing, this program will fulfill and satisfy wanting to understand how the body, the mind and the soul actually work. You will learn how to actually integrate it and use it to heal yourself and make yourself happier.
Of course, a yoga teacher would love this program, as we will dive into esoteric practices and simply learn to be our own guru. In the final month of the program, Virgo Season, you will learn how to take this program and teach yoga in a whole new approach. (Its all so serendipitously planned from the stars, I cant wait to share this with you).

Anyone wanting CONNECTION - to know more about themselves while also connecting with an intimate group of like-minded others. This is for people wanting a bit of soul connection and ready to be a better version of themselves.
...
This is the first time running this program, so we are offering 30% OFF!
(Use coupon code : GOODCHOICE)
WHO WILL BE RUNNING THIS PROGRAM: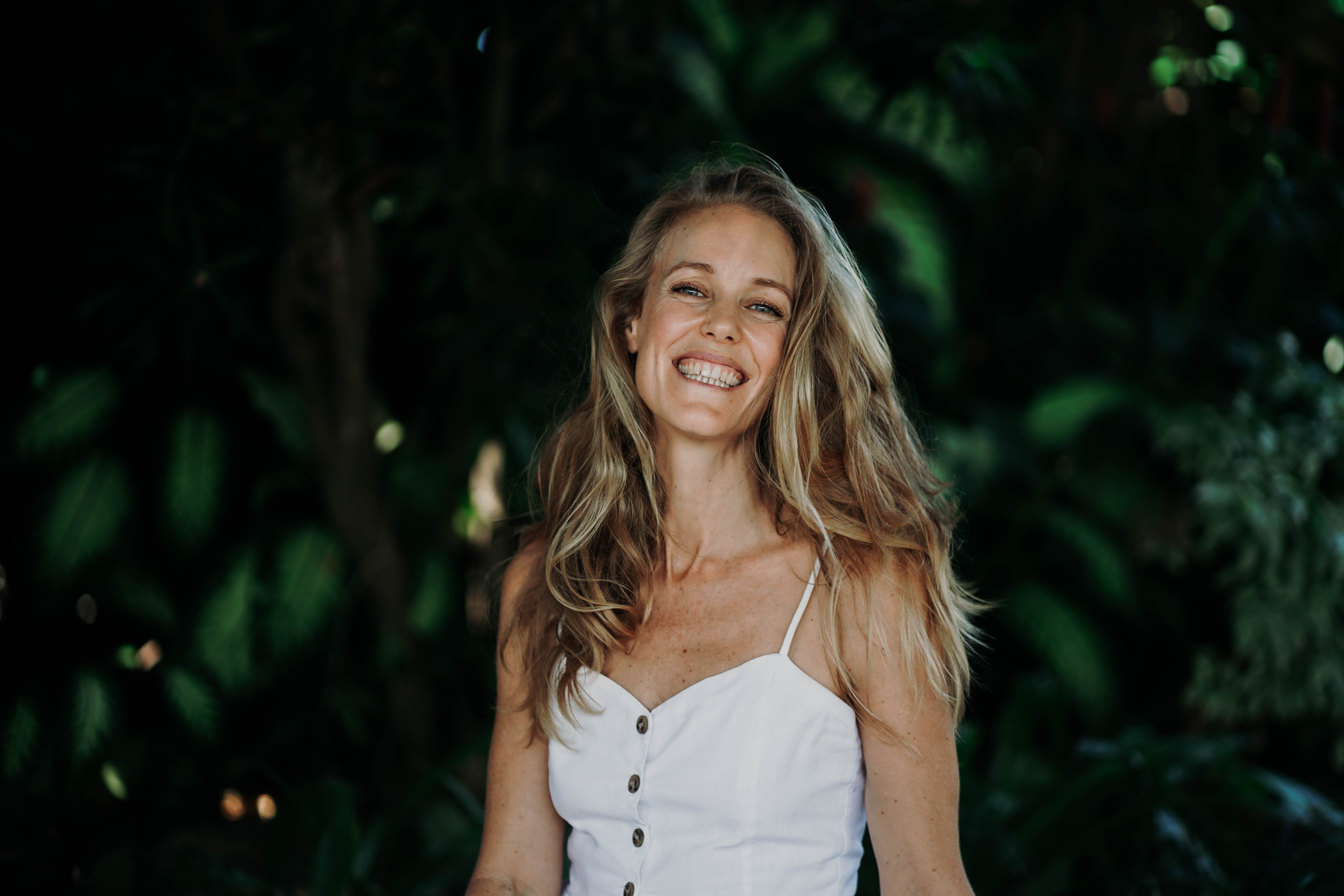 Marieka Kouwnhoven | Ayurvedic Practitioner + Tantric Yoga Teacher
Marieke has been immersed in a variety of spiritual practices for over 15 years, but found her true calling in using all aspects of Yoga, Ayurveda and Tantra to guide people back home to themselves. She has the gift to translate ancient wisdom to practical tools that we can use in our modern life. She is a certified Ayurvedic Practitioner, Yoga & Tantra Teacher, Health Coach and trained in many body-and energy based healing modalities.
Marieke has the ability to naturally inspire a deeper understanding of the flow of energy, movement and mindful connection. In her work she emphasizes on becoming more subtle, more open – so you are able to hear your inner voice and access the wisdom of the body that is always already there.
After traveling the world as an Ayurvedic Practitioner and Yoga Teacher, Marieke now lives in Bali together with her 5-year old son. She is currently being initiated into becoming a vehicle to facilitate safe but powerful Kundalini Awakenings through energetic transmission.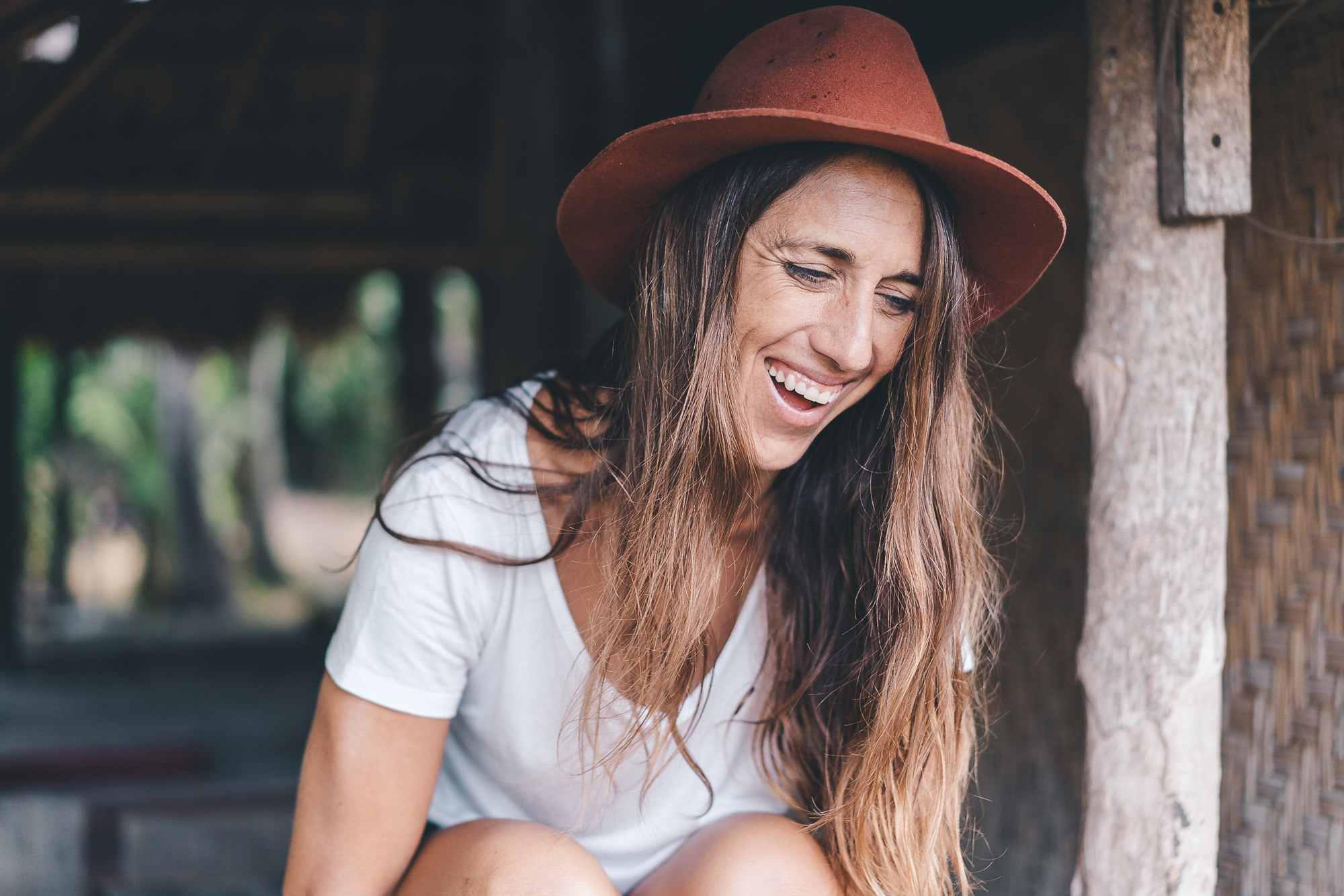 Kori Hahn | Yoga + Meditation teacher + author of Rituals of the Soul
Kori is a passionate yogi with over 20 years of yoga training and experience, and a Government of India certified Ayurvedic Massage Therapist. She loves to simplify the scholarly in yoga. She has spent the past five years deeply simplifying the system of yoga into her easily accesible Rituals of the Soul -system of teaching. Kori is now based in Sri Lanka, writing and teaching virtually.
Kori's teaching style has been influenced by her training and personal practices in Ashtanga Yoga, Yin Yoga, Integrative Restoration Method of Yoga Nidra, Vipassana Meditation, Bali Usada Healing Meditation, Tibetan Buddhism, Psychology, Astrology, Hinduism, and Ayurveda.
Kori is eagerly anticipating this particular upcoming program because she yearns for the connection and support of an inspiring likeminded community, which she knows this training will bring together.
Cant wait to spend time with you. This is going to be good, really good.
What will you receive when you join The Embodied Yoga Program:
✔ Monthly Workshops x Yoga + Astrology with Kori
✔ Monthly Workshops x Ayurvedic + Tantra with Marieke
✔ Weekly Yoga Classes (for a deeper embodiment of workshops)
✔ Monthly Meditation Collection.
✔ A "Cosmic Self Love Report" natal chart reading by Kori (a 10 page PDF about YOU!), to see how this influences your behaviors and struggles and adapt practices and rituals to support you cosmically.
✔ Worksheets with powerful guidance and journaling prompts to gain deeper clarity
✔ Downloadable practices so that you can come back to those practices as often as needed.
✔ Access to a private Facebook group where you can share about your experience and reach out to other women for support.
✔ Access to the call recordings and program material for life (as long as it is available), to use every year
WHEN | STARTING DATE:
Originally created as a course, we have adapted this program to a 12-month monthly membership program because it is just so full and thorough in the art of holistic self-healing. Start now, begin in the zodiac season of NOW. Each month you will receive workshops, yoga classes, and meditations to support your own personal self-healing and personal development.
If you are ready to feel SUPPORTED, LOVED, and SOUL CONNECTED, start now! See yourself for who you truly are, a sacred soul, the greatest gift you can give yourself and this world.
Course Content
Pre- Course Inspiration
Available in days
days after you enroll
Aries Season: The Alchemy of Fire + Fresh Beginnings.
Available in days
days after you enroll
Taurus Season : Kapha, Earth + deep relaxation
Available in days
days after you enroll
Please Contact
for any questions.
Now offering 30% OFF this program with coupon CODE: GOODCHOICE
Frequently Asked Questions
When does the course start and finish?
The course is now a 12-month membership program. There is so much for you to learn, let each months content excite and inspire your spiritual growth.
How long do I have access to the course? Will Lives be available later?
You will have access to the content and videos of this program for at least a year after completetion. The Live Calls will be recorded and available to watch at a later date.
What if I am unhappy with the course?
We would never want you to be unhappy! If you are unsatisfied with your purchase, contact us in the first 21 days and we will give you a full refund.
Currently offering 30% OFF this program with coupon CODE: GOODCHOICE