The Calm Mind Ritual
The yogi's prescription for an anxious mind.
Yoga is meant to help us with mental "fluctuations" (as the old gurus would say).
This set of ritual practices to be used as a yogic prescription for those who suffer from an anxious mind. These yoga rituals I will guide you through are perfect for calming and relaxing our modern-day busy minds with a strong sense of compassion.
In this program, I will share a little about my journey with anxiety and what my experience has taught me. Then we jump into my favorite practices that help me minimize the anxiety/ nervousness/ restlessness/ overwhelm/ stress in my life.
This course can easily be completed within an hour, but I encourage you to come back to these rituals as often as you can for at least a month to truly see the difference these rituals are making in your life.
By using these practices every day, you will calm your mind, minimizing anxious tendencies to overwhelm or panic. You can change your life, first change your anxiety. Now, say to yourself "I am calm" and "I am peaceful" and come let me show you how to embody just that.
Your Instructor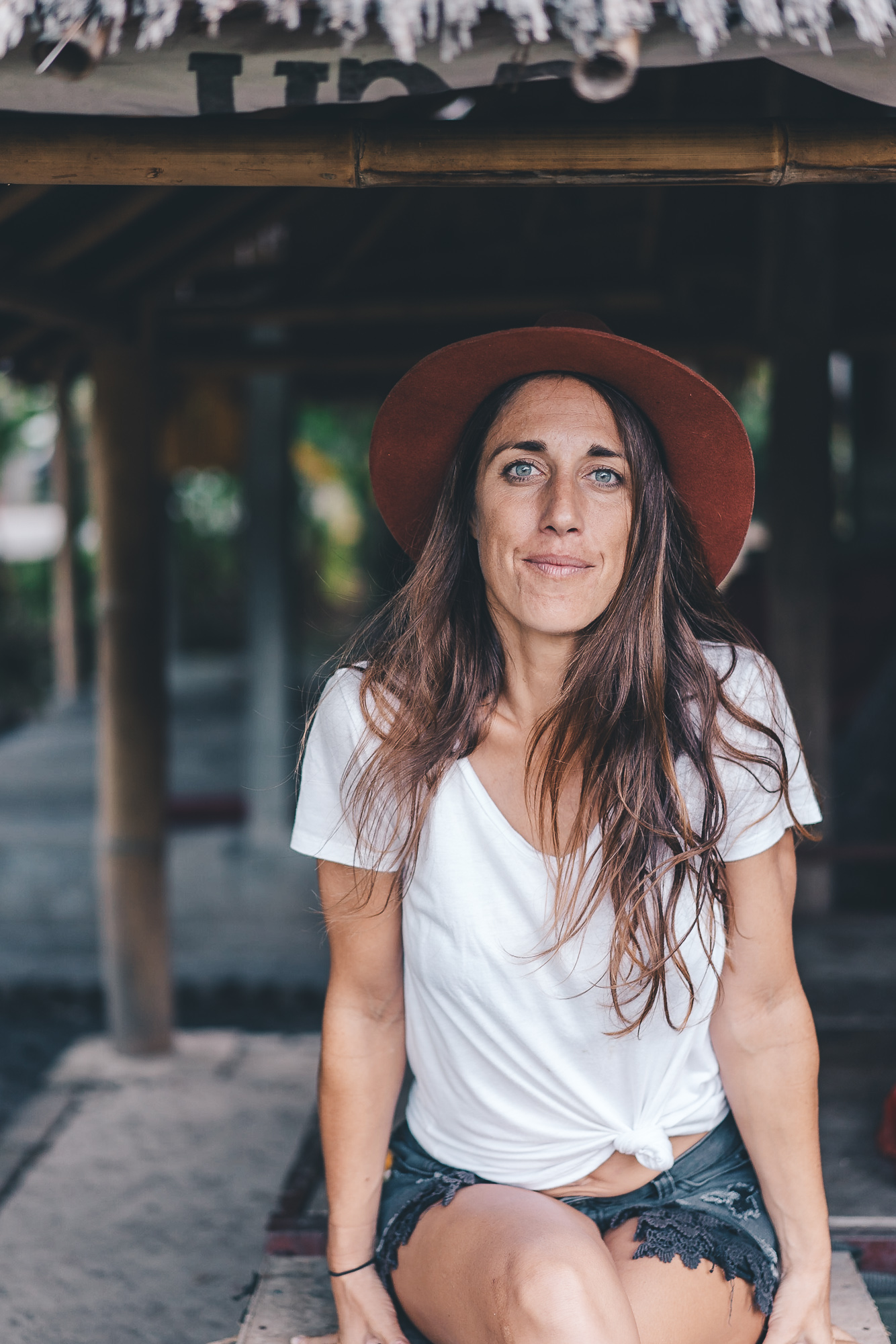 Kori Hahn is yoga teacher, author of the book, Rituals of the Soul and founder of the Santosha Society, a community place for learning to live life with more "santosha" (contentment). Kori is a passionate yogi with over 20 years of yoga training and experience, Yoga Alliance Certified Yoga Instructor and Government of India certified Ayurvedic Massage Therapist. Kori is now based in Sri Lanka, writing and teaching virtually after 5 years of teaching around the world.
Kori's teaching style is influenced in Ashtanga Yoga, Yin Yoga, Integrative Restoration Method of Yoga Nidra, Vipassana Meditation, Bali Usada Healing Meditation, Tibetan Buddhism, Psychology, metaphysics, Astrology, Hinduism and Ayurveda.